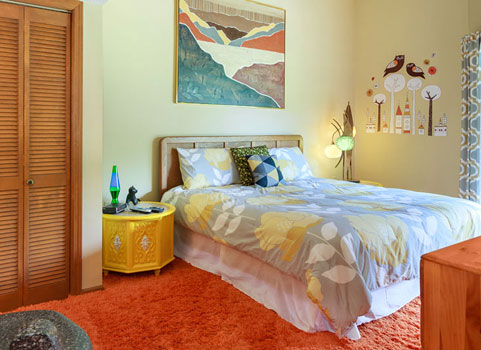 Vintage & Contemporary Bedroom Furniture (1950s – 1970s)
The bedroom is your personal sanctuary within your home. With our modern and vintage bedroom furniture options, you can customize your bedroom to be more stylish and comfortable than you've ever imagined.
We offer a wide variety of Danish teak bedroom furniture. Our vintage pieces are professionally restored to ensure that you're getting the best quality. Whether you're looking for a retro dresser, mid-century modern nightstand or a vintage bed frame, we've got you covered.
To see our full inventory of vintage and contemporary bedroom furniture, visit our showroom in St. Petersburg, Florida. If you can't make it in, don't worry: We ship nationwide! Shop with confidence, we only use trusted shippers.
Showing all 43 results